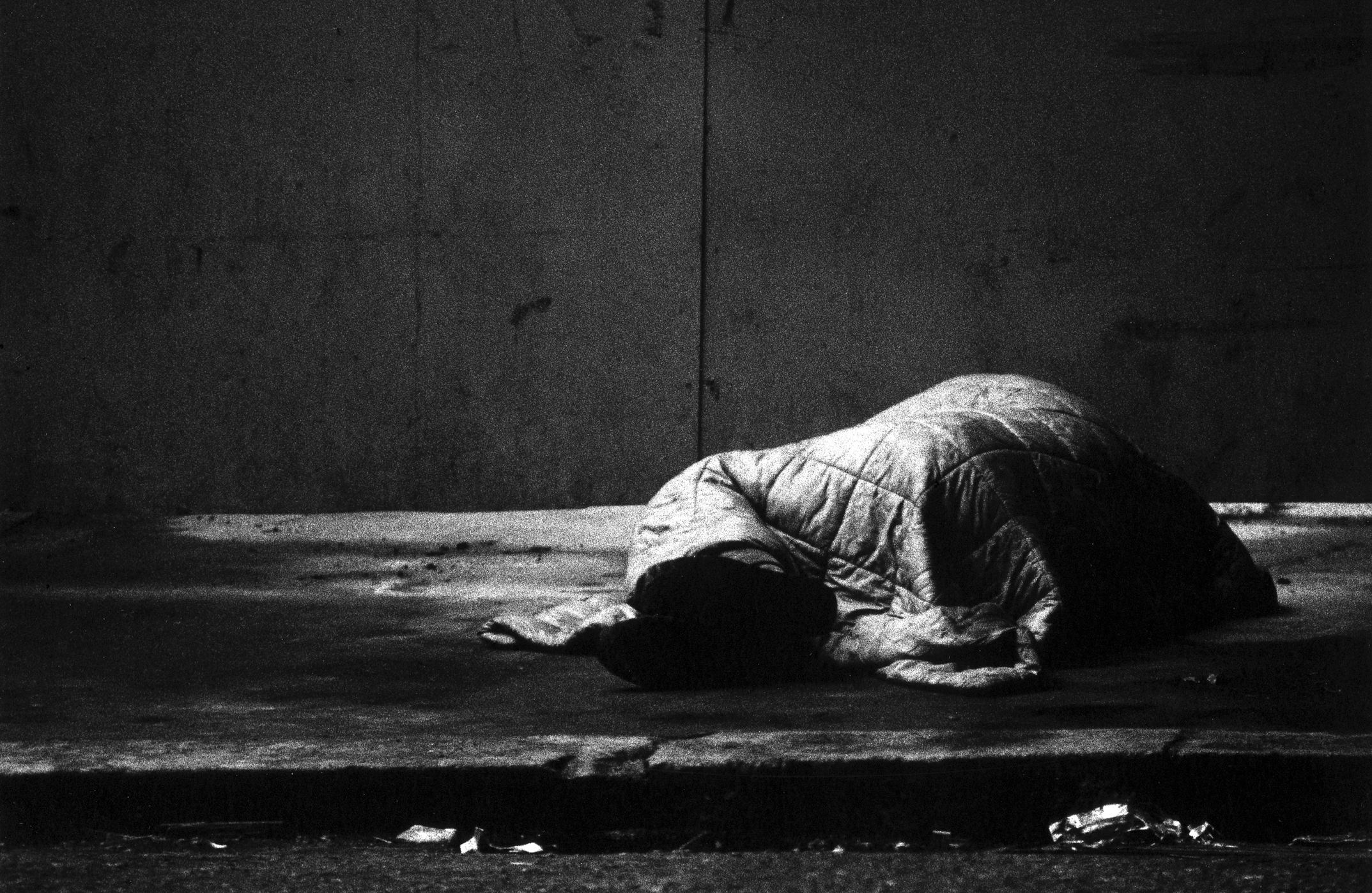 I was eight years old the first time I saw someone sleeping on the streets. He was face down in the middle of a busy New York sidewalk. He only had one shoe. It looked like he was dead. People walked by without paying much attention, but I saw him. I can still see him. That memory stuck with me as I got older and once I got to college, I became the Co-chair of Quinnipiac University's Hunger and Homelessness club. Nearly every week I would bring different groups of students to volunteer at organizations like the Connecticut Food Bank, New Haven's Soup Kitchen, or The Masters Manna Food Pantry.
Through working with all these different organizations, I was exposed to the tremendous on-going effort to help Connecticut's homeless. When I started to see headlines like "Connecticut Ends Veteran Homelessness" or "Connecticut Matches Every Chronically Homeless Individual to a Housing Resource" I knew something special was happening in my home state. This project takes a closer look at how Connecticut was able to achieve these milestones and discusses the challenges still facing our state.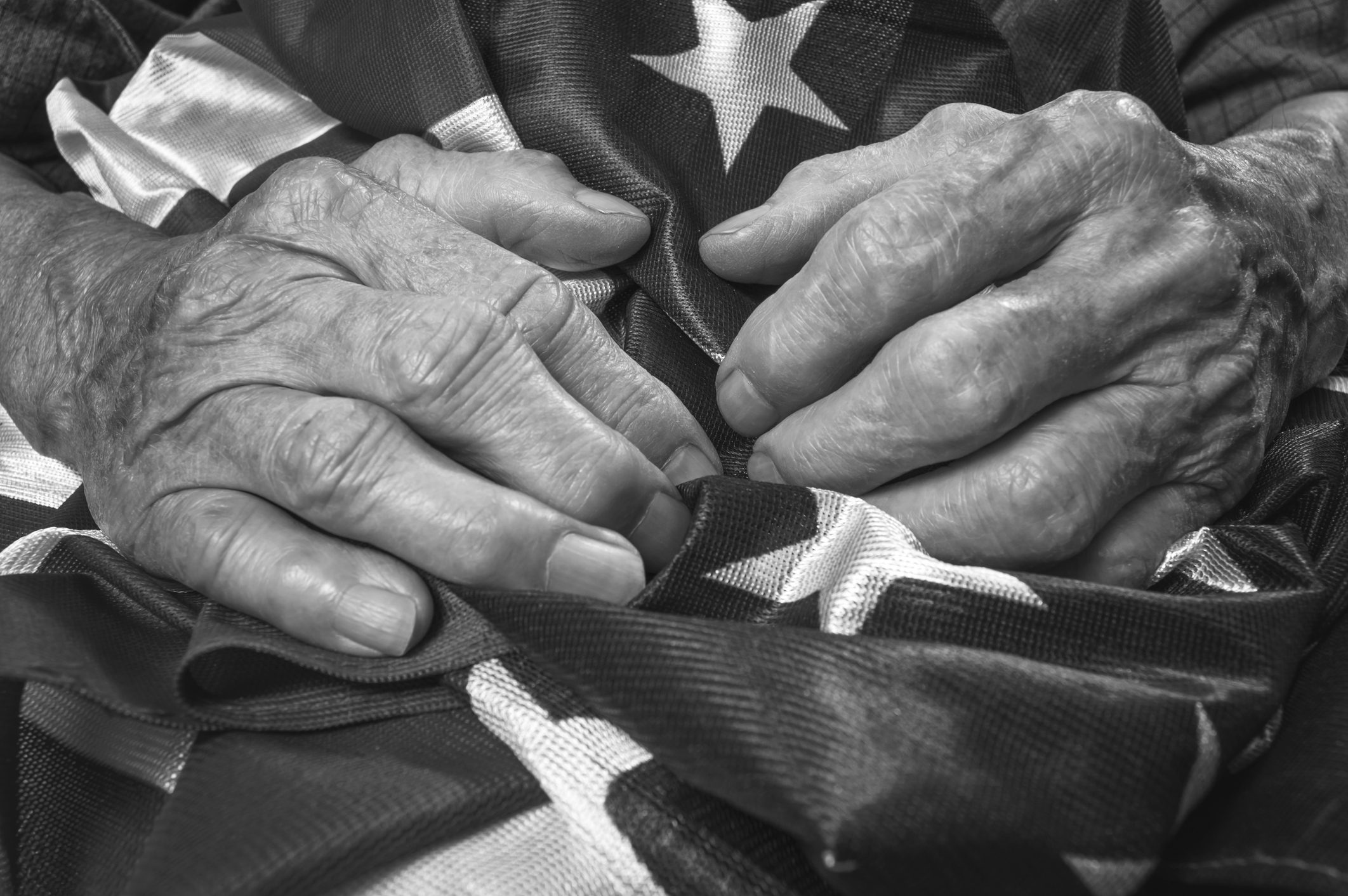 On February 18th, 2016, Governor Dan Malloy announced that Connecticut had been officially certified by the federal government as having effectively ended veteran homelessness. The announcement made Connecticut the second state in the nation to end veteran homelessness. However, this does not mean there will never be another homeless veteran in the state but rather, there is now a system where service providers can get a veteran who becomes homeless into permanent housing within 90 days.
Connecticut keeps track of its homeless veteran population by cross referencing data from the Homeless Management Information System with Veterans Affairs Data. When a homeless individual is filed into the HMIS system, they provide information such as how long they have been homeless, what their needs are, their last known address, and whether they are a veteran. When a veteran is identified, an alert is sent to the VA and a Supportive Services for Veteran Families team member. Outreach workers from either of those networks get and contact with the veteran.
There are several programs at the federal level designed to help homeless veterans, but perhaps the two most important and widely used are Supportive Services for Veteran Families (SSVF) and Veteran Affairs Supportive Housing (VASH)
SSVF
According to the US Department of Veteran Affairs, " The Supportive Services for Veteran Families (SSVF) program awards grants to private non-profit organizations who can provide supportive services to very low-income Veteran families living in or transitioning to permanent housing." There are four organizations in Connecticut that administer the SSVF program.
Vash
According to the US Department of Housing and Urban Development (HUD), "The HUD-Veterans Affairs Supportive Housing (HUD-VASH) program combines Housing Choice Voucher (HCV) rental assistance for homeless Veterans with case management and clinical services provided by the Department of Veterans Affairs." The VA provides these services for participating Veterans at VA medical centers (VAMCs) and community-based outreach clinics. Although the HUD-VASH program was originally created in the early 1990s, it did not receive substantial federal support until 2007, when soldiers began returning home from Iraq and Afghanistan to a struggling U.S. economy. By February of 2016, approximately 750 VASH vouchers had been assigned to veterans in Connecticut.
Photo: Ryan Caron King for NENC
On January 12th, 2017 Connecticut Governor Dan Malloy announced that the state had "matched every verified chronically homeless individual in Connecticut with permanent supportive housing."
It is important to note that this doesn't mean chronic homelessness vanished entirely from Connecticut. Rather, there is now a system in place where chronically homeless individuals can be identified and put into permanent housing within 90 days.
So, what is this system? In the past, someone who became homeless would have to navigate a disconnected system of independent shelters and service providers. Now, when someone needs emergency housing, they can call 211. Like 911 for emergencies, 211 is the number to help in a housing crisis.
When an individual calls into 211, they are prompted to press "1" for a personal emergency or "3" for a housing crisis. Once connected, a trained caseworker takes their contact information helps the person get into a shelter and sets up an appointment for a housing assessment.
During the Housing Assessment callers are graded on a vulnerability scale that factors in how long the person had been living outside, and how mentally or physically ill a person is. Those that rank higher are placed higher on the list for permanent housing. The prioritized waiting list for housing has made for a fairer system and ensures that those that are chronically homeless get help first.
Because the 211 Center is connected to all of the services offered in the state many people call believing they need a shelter bed but are in fact, helped in another way. For example, someone who thinks they need to live in a shelter because their heat was turned off can instead be referred to a fuel assistance program. In fact, more than half of the people who call 211 are referred to another service.
Linking those in need with the right services can preserve a family or individual's housing, saving them from homelessness and thus reducing the cost to taxpayers.
.04
Youth and Family Homelessness
Youth and Family homelessness presents significant challenges to schools, providers, and state agencies. Connecticut's pursuit of serving homeless youth is an ongoing challenge
On average, there are more than 1,000 homeless families in Connecticut each year. There are about 2,000 children in those families. Ninety percent of them are under the age of 12, and almost half are five years old or younger. One of the largest obstacles for homeless families is finding shelter space. Connecticut's family shelters are full almost every day of the year which can mean long wait times for families that suddenly become homeless. For example, the average wait time for shelter space in Litchfield County is at least eight months. However, the struggle isn't over once a family is placed in a shelter. The goal is to eventually place them into an affordable housing unit. Due to Connecticut's expensive housing stock this becoming harder to find. For example, one organization called New Reach has seen the average length of stay for families in their shelters grow from two months to 107 days. This housing uncertainty can have serious effects on the children in homeless families. They tend to do worse in school and are more likely to experience homelessness when they're older. The outcomes for unaccompanied homeless youths are even worse.
It is difficult to know just how many unaccompanied homeless youths there are in Connecticut. Often homeless youth have been traumatized, hurt by the foster care system, or rejected by family. Staying hidden can seem safe compared to accessing adult emergency shelters or other homeless services. Consequently, until 2015 there had never been a statewide count of homeless youth. Before 2015 the main source of quantitative data on homeless youth in Connecticut was a 2013 study called "Invisible No More: Creating Opportunities For Youth Who Are Homeless" by Derrick M. Gordon a physiatrist with Yale University's School of Medicine and Bronwyn Hunter, a postdoctoral fellow in psychiatry at Yale and the Partnership for Strong Communities. When 2015's count found 3,000 youth who were homeless or without a stable place to live, service providers increased their focus on this population.
Homeless youth are difficult to serve because they are too old to be placed with the families but also too young to be housed with the adult homeless population. In 2015, Connecticut had fewer than 30 beds available for people under the age of 18 and in crisis.
Each year about 320 foster teens in Connecticut will reach age 18 and age out of state care. The 2013 report "Invisible No More" found that 40 percent of the homeless children and young adults in the state had been removed as children from their homes by DCF because of abuse or neglect. This trauma requires a different sort of case management that typical shelters cannot provide.
There are many reasons why someone under 25 may become homeless. Some of the most common are; being thrown out of a home because of their sexual preferences; aging out of DCF care; or being released from jail with no place to go.
The consequences of homelessness for youth can be dire. Of the 98 children surveyed in "Invisible No More," eight had traded sex for a place to stay; 14 had made plans in the last year for how they would commit suicide; seven had tried to stay in jail because they had nowhere else to go; 32 had been raped at some point in their lives; and 35 had been attacked with a weapon.
However, as recently as December 2016, there have been positive developments. Governor Malloy launched a new pilot program for students and school faculty that raises awareness of youth homelessness and advise how students can find assistance. Advocates helped create a toolkit to raise awareness among high school students about their rights and the resources available under the McKinney-Vento Homeless Assistance Act. Just a few weeks later in January, the U.S. Department of Housing and Urban Development awarded Connecticut a 6.6 million dollar grant to help aid in the fight to end youth homelessness.
While advocates were happy with the recent announcements from Malloy and the Department of Housing and Urban Development, many say more needs to be done to better coordinate other services that homeless children and young adults need.
Commissioner Evonne Klein (third from left) at Ribbion cutting for Laurel Hill Affordable Housing Development in Brookfield ,CT Photo: Dakota Partners
Homelessness initiatives are only one-half of the problem - affordable housing is the other. The largest challenge to ending homelessness in Connecticut is the shortage of affordable housing in the state's suburban and rural towns.
Almost 500,000 households in Connecticut pay more than 30 percent of their income for housing – which is considered a "housing burden" by HUD. Someone is considered to have a severe housing burden if they spend more than half of their income on shelter. In Connecticut, the percentage of people with a severe housing burden has remained unchanged since 2014; 26.4 percent of renters and 12.5 percent of homeowners. Those with a severe housing burden are often just one unforeseen expense away from losing their housing.
Connecticut's income inequality is the second-worst in the country behind New York. This is one of the reasons why it is so difficult to reduce the housing cost burden. Like any commodity, those who can pay more drive up the cost of housing. As a result, the amount of hourly pay needed to meet the cost of a two-bedroom apartment in Connecticut is now $24.72 an hour.
However, it's not just the cost of living in Connecticut that is driving up the price of housing but also the housing stock itself.
A single-family house in the suburbs was the American Dream after World War II, so, that's what builders provided. In fact, according to state records, there were certain years in the 1980s and 1990s when up to 90 percent of building permits issued in Connecticut were for single-family homes.
It had become clear by the mid-1980's that the price of housing was rising out of reach of many residents. In response, Gov. William O'Neill appointed a commission in 1987 to look into how to expand affordable housing. The Commission made several recommendations, but the most influential was enacted into law in 1990 as the Affordable Housing Land Use Appeals Act, better known by its statutory designation: "8-30g".
Statute 8-30g, is surprisingly straightforward. Every town in Connecticut must ensure that 10 percent of its housing is affordable. If not, developers are given the right to ignore zoning regulations and build whatever housing they want, so long as 30 percent of those units are set aside as affordable. Ever since the law was passed nearly 30 years ago, it has been controversial. Critics say it unfairly usurps town authority and improperly zoned housing projects can ruin the aesthetic of a town, while advocates say that the law has been a catalyst for the creation of thousands of low-cost housing options.
Even though 8-30g was passed nearly 30 years ago, the largest increase in affordable housing has come under the Malloy Administration. Since Malloy took office in 2011, the Connecticut's investment in affordable housing has totaled over $1 billion. The state has contributed to the completion of nearly 10,000 new affordable units with 5,000 more in development. Those additions would bring Connecticut's total to around 20,000 units.
Malloy signs Public Act 13-65 An Act Increasing Access To Affordable Housing. Photo: Brian O'Connor
However, the state and federal government are not the only ones funding efforts to combat homelessness. Philanthropic funding from organizations like The Melville Charitable Trust can add up to $7 million in the financing of fighting homelessness in Connecticut.
The investment is not just charitable but also smart fiscally. A University of Connecticut study found that an individual experiencing homelessness costs the state about $33,000 each year, while a family without a home costs about $120,000 each year. Expenses like emergency room visits paid for by Medicaid or incarceration in a correctional facility can add up quickly. In comparison, providing a housing voucher costs $15,000 for an individual experiencing homelessness or $20,000 for a family.
If you look at Connecticut's spending on homelessness over time, you will see that the total budget for these initiatives has increased by over 20 percent since Malloy took office. The state now receives around $10.4 million more in federal funding each year and annually commits $12.5 million more in state dollars.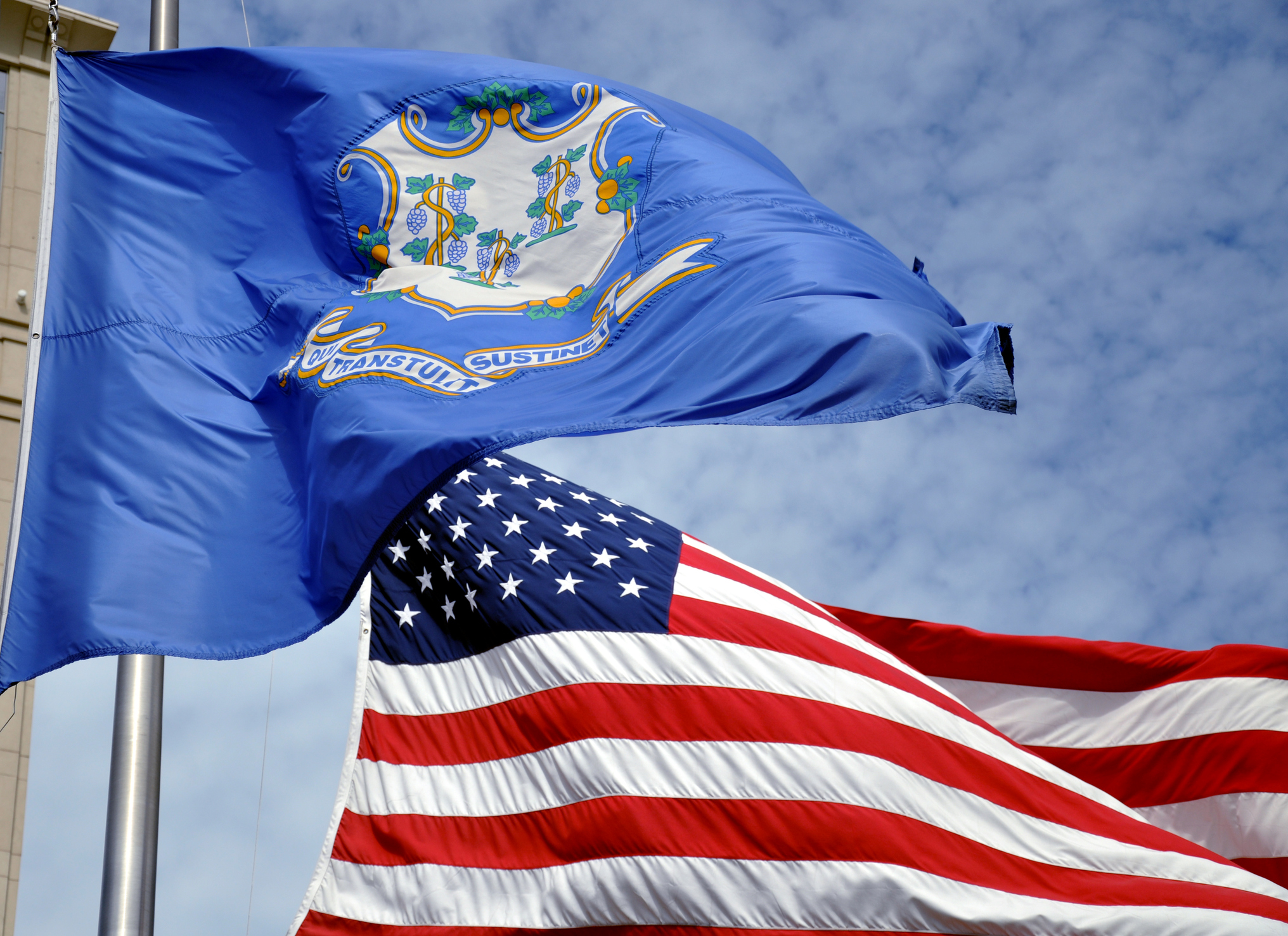 Bergman, Julia. "What Does It Mean That Connecticut Has Ended Veteran Homelessness?" The Day, The New London Day, 29 Feb. 2016, www.theday.com/article/20160228/NWS09/160229185.
Campbell, Susan. "In Hartford, One Family's Effort to Avoid Homelessness." WNPR News, NPR, 21 Jan. 2016, wnpr.org/post/hartford-one-familys-effort-avoid-homelessness.
Campbell, Susan. "Reaching the Unreachable: Connecticut's Homeless Youths." WNPR News, NPR, 9 Sept. 2015, wnpr.org/post/reaching-unreachable-connecticuts-homeless-youths.
Co, Record-Journal Publishing. "Malloy Announces Youth Homelessness Pilot Program Led by Meriden Schools." MyRecordJournal.com, Meriden Record Journal, 21 Dec. 2016, www.myrecordjournal.com/home/9764294-154/malloy-announces-youth-homelessness-pilot-program-led-by-meriden-schools.html.
Condon, Tom. "Housing Shift: More Apartments, Fewer McMansions." The CT Mirror, 26 Apr. 2017, ctmirror.org/2017/04/24/housing-shift-more-apartments-fewer-mcmansions/.
"Connecticut Shelters See Rise in Family Homelessness during Summer." New Haven Register, 30 July 2016, www.nhregister.com/general-news/20160730/connecticut-shelters-see-rise-in-family-homelessness-during-summer.
Constable, Kyle. "Homelessness Fell 24% in Three Years. How Did Connecticut Do It?" The CT Mirror, 23 June 2017, ctmirror.org/2017/06/21/homelessness-fell-24-in-three-years-how-did-connecticut-do-it/.
Covert, Bryce. "This State Just Ended Homelessness For All Of Its Veterans." ThinkProgress, ThinkProgress, 18 Feb. 2016, thinkprogress.org/this-state-just-ended-homelessness-for-all-of-its-veterans-4dc4cced1b96/.
Ghio, Sean. "The Facts about State's Affordable Housing Statute." CT Viewpoints, 20 July 2017, ctviewpoints.org/2017/07/21/the-facts-about-states-affordable-housing-statute/.
Gordon, Derrick M, and Bronwyn A Hunter. Invisible No More. Invisible No More, www.csh.org/wp-content/uploads/2015/04/InvisibleNoMoreReport.pdf.
Hallenbeck, Brian. "Report: Housing Costs a Burden to Many in Connecticut." The Day, The New London Day, 14 Dec. 2016, www.theday.com/article/20161213/NWS01/161219731.
"HUD-VASH Vouchers." HUD.gov, U.S. Department of Housing and Urban Development, portal.hud.gov/hudportal/HUD?src=%2Fprogram_offices%2Fpublic_indian_housing%2Fprograms%2Fhcv%2Fvash.
Kovner, Josh. "For Connecticut's Homeless, A New Path To Housing." Courant.com, The Hartford Courant, 19 Jan. 2016, www.courant.com/news/connecticut/hc-homeless-211-shelters-0118-20160117-story.html.
Krasselt, Kaitlyn. "Homeless Youth Numbers Startling." The Hour, 16 July 2016, www.thehour.com/news/article/Homeless-youth-numbers-startling-8382293.php.
Nalpathanchil, Lucy. "Advocates Say Homeless Kids in Connecticut Need Access to Child Care, Too." WNPR News, NPR, 12 Feb. 2016, wnpr.org/post/advocates-say-homeless-kids-connecticut-need-access-child-care-too.
O'Leary, Mary. "Connecticut Gets $6.6M for Homeless Youth." New Haven Register, 13 Dec. 2016, www.nhregister.com/general-news/20170117/connecticut-gets-66m-for-homeless-youth.
O'Leary, Mary. "Report: Connecticut Housing Costs Remain Steep for Many, but Number of Affordable Units Rising." New Haven Register, New Haven Register, 13 Dec. 2016, www.nhregister.com/connecticut/article/Report-Connecticut-housing-costs-remain-steep-11322737.php.
Sisson, Jordan Otero. "State Says It's Lined Up Housing For Chronically Homeless." Courant.com, Hartford Courant, 12 Jan. 2017, www.courant.com/news/connecticut/hc-homelessness-in-connecticut-0113-20170112-story.html.
Thomas, Jacqueline Rabe. "Little Help for Connecticut's Many Homeless Youths, Advocates Say." The CT Mirror, 26 Jan. 2014, ctmirror.org/2013/12/18/little-help-connecticuts-many-homeless-youths-advocates-say/.
Hello,
Thank you for visiting CTHomelessporoject.com. This site was created as a capstone project in Quinnipiac's Masters of Interactive Media Program. Ever since I took my first service trip in high school, I have been interested in issues related to poverty and homelessness. Back when I was an undergrad, I led Quinnipiac's hunger and homelessness club and did a lot of volunteer work. I even won Quinnipiac's H. Pearce Family Community Leadership Award for my efforts.
Throughout all of this community service work, I got a firsthand look at the network of government agencies and nonprofits that are fighting homelessness in Connecticut.
Over the last few years, Connecticut has reached serval milestones in the state's effort to end homelessness. Hopefully, after visiting this site, you have a better understanding and appreciation for the ongoing efforts happening here in CT.
- Jacob Nadeau
Wendy Kwalwasser

Robin McHaelen

Barbara Nadeau

Adrian Nieves

Brian O'Connor

Annie Scully

Kim Somaroo-Rodriguez

Cathy Zall
Dan Arsenault

Betsy Branch

Ally Cichon

Betsy Cronin

Alison Cunningham

David Fink

Sarah Fox

Evonne Klein